An efficient quality management system QMS simplifies operations, economizes training and automates the documentation for audits. As a result, it is respected and better accepted by the staff.
If the quality management system is only "on paper" in guidelines, it cannot be efficient. If people don't know the system, they can't follow it. And if the system requires people to do activities they don't consider important, they try to get around it. Our solutions prevent all problems.
Efficient use of standards
We can considerably rationalize all activities related to the implementation of process-oriented standards. Automation can help you do this:
You won't have to train detailed steps because people will get a description directly with the task
Team tasks involving review and approval make thinking easier and ensure that processes are done correctly
Structured records considerably simplify documentation
Automatically generated records eliminate many of the documents that are created normally. This saves up to half of the paperwork.
Benefits of system support for standards
System support automates, collects data, manages and evaluates:
Support for all kinds of records and relations required by standards
Tasks are automatically generated precisely according to the methodologies. Automation eliminates the need to manually enter tasks.
Activity records. Without the need for any kind of form or report, the information of who did what is automatically saved.
Flexibility to make changes within the IQMS controlled documentation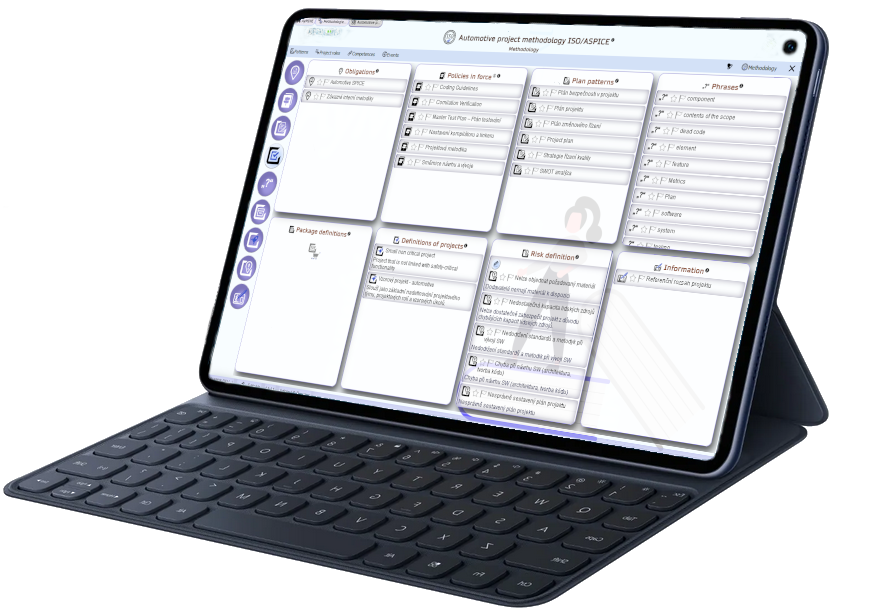 Automate the QMS tasks
With the QMS automation system, you not only get support for all process areas, but also strong methodological support or a fully implemented quality management system.
AyMINE requires no investment and runs completely in the cloud, so you can start experiencing system support immediately. Just get in touch. But it can also be completely in your environment if you need it.
Recomended for you